Ascend of Die: Richard Crosbie 'Pioneer of Balloon Flight'
by Bryan MacMahon
Richard Crosbie (1756-1824) is rightly celebrated as Ireland's first aeronaut.  Inspired by balloon experiments in France, he constructed a hydrogen balloon with the aim of flying across the Irish Sea.
A crowd of 20,000 people witnessed his first flight from Ranelagh Gardens, Dublin in January 1785.  He organised two further flights in Dublin, from Royal Barracks and from Leinster Lawn, and made a final flight from Limerick in 1786.  Crosbie's adventures enthralled the public and won him the support of many influential figures, but he never achieved his goal of crossing the Irish Sea.  That honour finally fell to Windham Sadler in 1817 in a flight from Portobello Barracks.
This book tells the dramatic story of the intrepid scientist and showman, Richard Crosbie, and places his extraordinary achievements in the context of European ballooning.  It reveals new information about Crosbie's subsequent career as an actor in New York, where he also organised a balloon spectacle for public entertainment in 1800.  It includes a poignant account of Crosbie's final years when he was living in poverty in Baltimore, Maryland.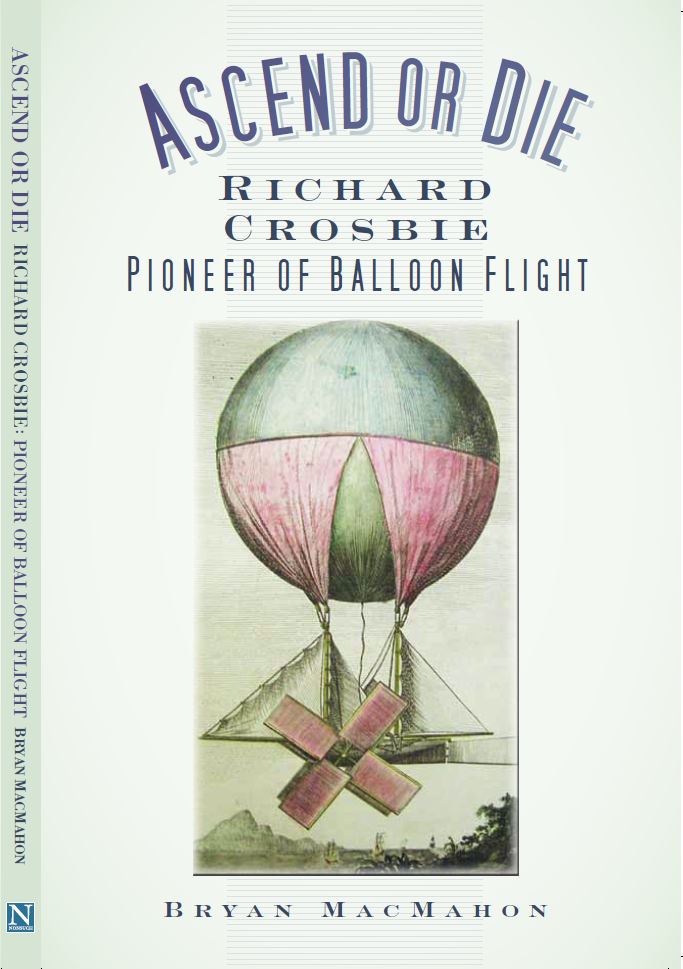 Click Online Shop to purchase.