The Great Famine in Tralee and North Kerry
by Bryan MacMahon
With a particular focus on eyewitness accounts, this book brings to light the shocking realities of life in Tralee and North Kerry from 1845 to 1852.  Focusing on the human stories, the reader is guided through a variety of contemporary accounts of the Famine and its aftermath, which provide a moving insight into the suffering endured by thousands in the area.
These powerful testimonies, along with MacMahon's analysis, provide a vivid sense of the crisis and the stark dilemmas faced by those who tried to alleviate the suffering, as well as the compassion and courage of those who spoke out on behalf of the destitute.  The book also offers insights into related issues of the time, such as emigration, 'souperism' and civil unrest.
A podcast  of an interview with Bryan on Radio Kerry gives a flavour of what is in it.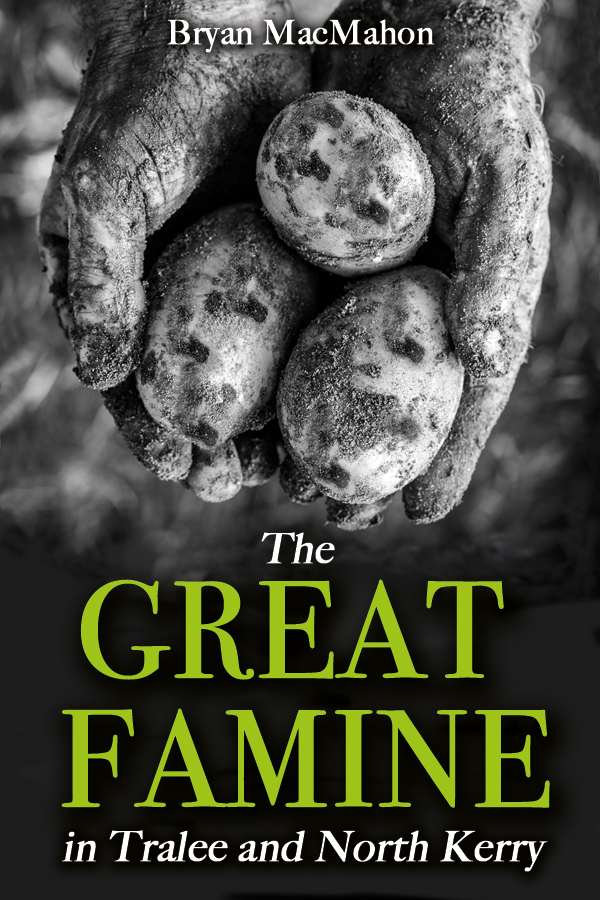 Click Online Shop to purchase.